Summer Flowers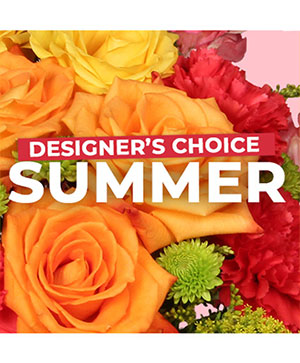 Summer Flowers
Designer's Choice
Summer is the time for fresh flowers! Bring that sunny outdoor feeling indoors with our Designer's Choice Summer Flower Arrangement. We'll create something that will have you celebrating the beauty of the brightest season of all! A colorful bouquet is exactly what you need to warm up your summer home.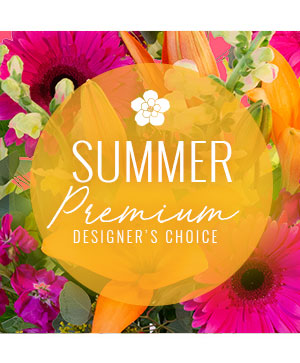 Summer
Premium Designer's Choice
These flowers are hot, hot, hot! Spice up the summer with an extravagant floral arrangement. There's nothing better than getting flowers, especially summer ones! You can trust our designers to make something sunny and show-stopping—the perfect gift or home decor!
The sizzling summer sun is here to stay! Enjoy it safely inside with the addition of bright and cheery summer flowers. Send sunflowers, golden-yellow daisies, princess-pink carnations, or any other summertime favorite. You deserve a fun summer treat, and flowers are 0 calories! Need to send flowers to a friend or loved one out of town? No problem, THE BLOOMIN BAR BY MUETZEL'S FLORIST in Mckees Rocks can help! Simply stop by, give us a call or shop online, THE BLOOMIN BAR BY MUETZEL'S FLORIST is glad to help!